© Algirdas Bakas
The Startup Speed
To succeed in China's competitive market, emerging new electric car manufacturers like Aiways require both knowledge and efficiency of its suppliers. That's exactly what GF Casting Solutions brings to the table.
The COVID-19 pandemic plunged the world economy into crisis – but it didn't stop Aiways from bringing its electric SUV to the EU market. In 2019, the U5 model was the first and only Chinese electric car to receive regulatory approval for the EU market. By the end of September 2020, the company has successfully imported more than 500 cars into the EU, the majority of them for France.

Aiways made a spectacular entrance into Europe. In July 2019, two prototypes of the U5 model embarked on a 53-day test drive from the Chinese city of Xi'an to Frankfurt (Germany) to participate in the International Motor Show. It was a journey of some 15'000 kilometers – not a typical distance for test driving, especially for electric cars. It set a new Guinness record for the longest trip by an electric vehicle in prototype. The journey led through 12 countries, following the ancient Silk Road.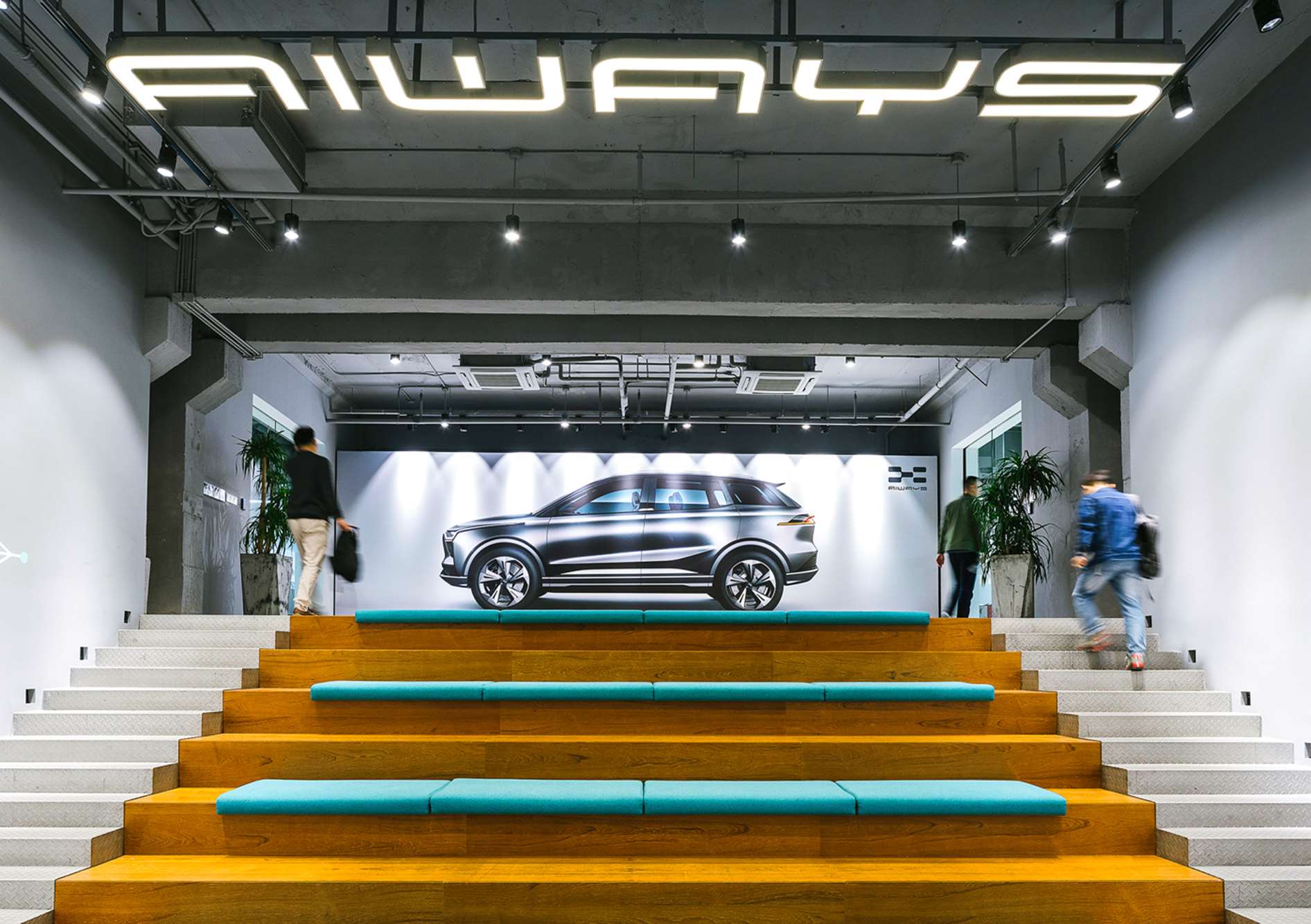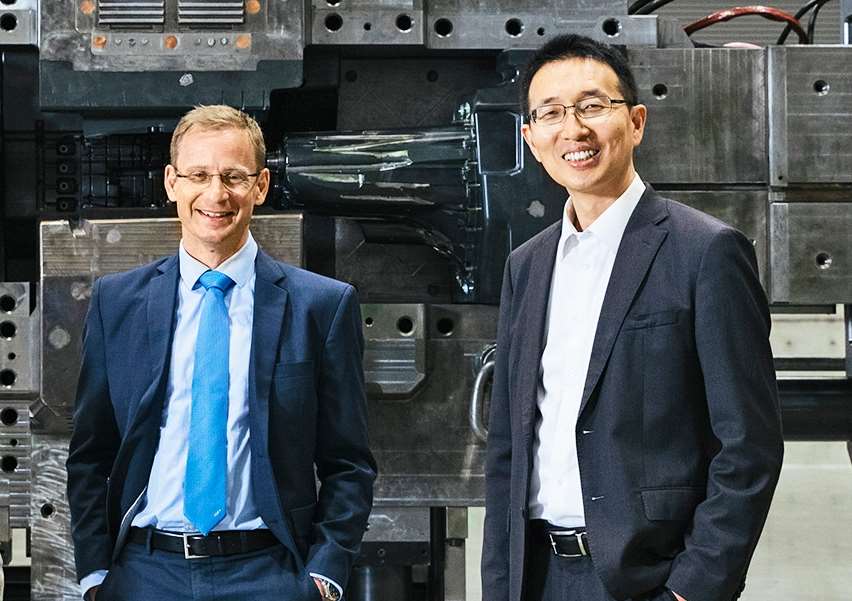 Behind the SUV's outstanding performance lies a variety of cutting-edge technologies and products, including six lightweight structural parts produced by GF Casting Solutions. More specifically, they are two shock towers, two front torque boxes and two rear torque boxes. Over less than 12 months, engineers on both sides worked tirelessly to overcome numerous challenges and ultimately managed to successfully develop and test those components. By the end of September 2020, GF Casting Solutions had produced more than 1'400 sets of the components for Aiways. That number increased to more than 4'000 by the end of 2020. Due to the standardized vehicle platform and thanks to the convincing product quality, Aiways is going to use the same GF components for the U6 model, which will be launched this year.
Aiways was founded in 2017 as a global intelligent new electric vehicle company and mobility provider. Its first offering – the U5 – features a battery pack of 65 kWh and can run as far as 460 kilometers on one charge. "For consumers, the number one concern about any new electric vehicles is their driving mileage", says Wang Dongchen, Aiways' chief Technology Officer. "So, it's important for us to adopt a lightweight design to make the car more energy-efficient."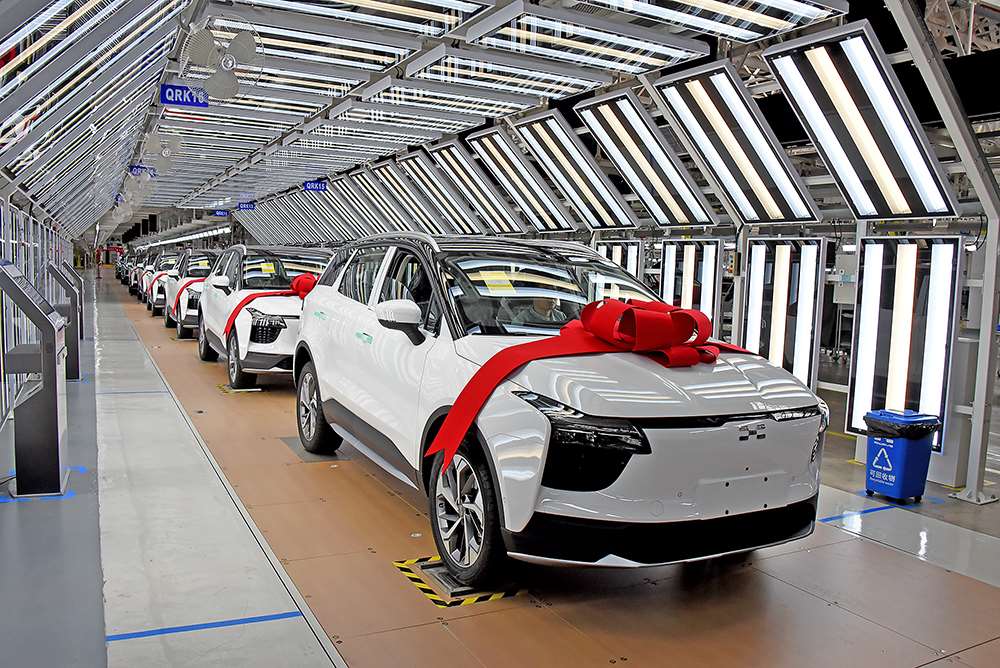 For the permanent innovative design to work, Aiways needs R&D support to develop a series of structural parts the industry has never seen before. However, finding help was not easy in the beginning, Wang recalled the process. "Not many die-casting manufacturers in China have the technological know-how to develop and build what we need. Through research we found out that GF Casting Solutions is a leader in the space and could potentially help us achieve our goals."
It took Aiways six months to finally decide that GF Casting Solutions is whom they wanted to partner with. It wasn't the experience of the more than 200 years old brand that they were concerned about — it was whether this supplier can do things quick enough. For, compared with the traditional industry with a development cycle from 24 to 48 months, new electric carmakers usually accomplish it in less than half of the time.
"I'm glad that GF and Aiways were able to work together to complete tasks in a very timely manner," states Wang. An example is that they had started exploring manufacturing methods even before they froze the design. "And we were able to complete the trial production of five dies within five months, which was great support to the debugging process of our production lines," Wang adds. Daniel Hu, Sales Director China of GF Casting Solutions, agrees: "Our communications are very responsive, which allows us to move and decide fast."
Unlike traditional carmakers, manufacturers in the e-mobility sector need much more development support from suppliers because they face new technical challenges. "If you have enough resources and R&D capabilities, you definitely have a big advantage over low-cost, pure casting suppliers", explains Steffen Dekoj, Head of R&D Asia of GF Casting Solutions. For GF Casting Solutions, there are currently 18 employees working in the division's Asia R&D center in Suzhou (China) with similar capabilities as the company's R&D headquarters in Schaffhausen (Switzerland) such as casting simulation, material testing, and the FEM calculation (Finite Element Method). FEM is used for example for noise and vibration analysis, component lifetime prediction, and crash test simulation during the development phase. Dekoj adds: "We do most of the work locally in China, and we can always consult with our headquarters in Switzerland and receive great support. So, we have both the speed and the knowledge which is very beneficial for us."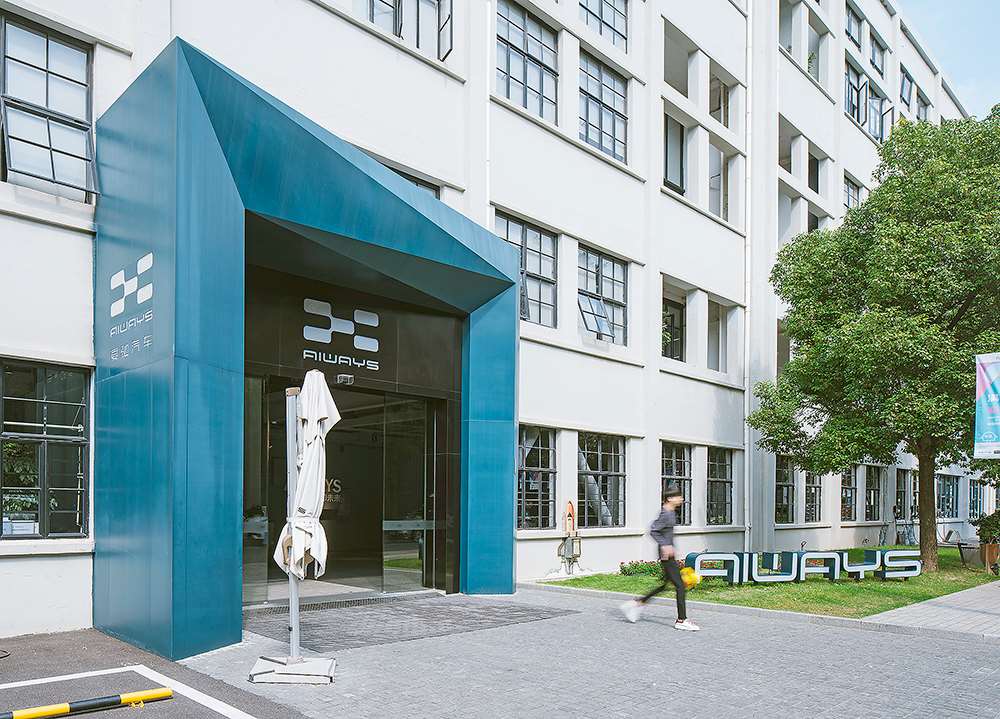 China's automotive sector has been cooling down overall, and the pandemic has weakened the market. But the country remains one of the fastest-growing markets for new electric cars. As the economy recovers, electric car sales have bounced back – in August 2020 alone, more than 82'500 cars were sold, a 45% hike year-on-year, according to the China Association of Automobile Manufacturers.

In recent years, government subsidies have played an important role in the growth of the market. Today, as policymakers start to tighten financial support, the industry will likely enter a phase of consolidation. Daniel Hu believes that, despite these headwinds, China will continue to encourage and support the development of electric cars because of environmental and energy concerns.

According to an industry guide issued by China's top policymakers in 2017, 20% of all new cars sold in the country will be electric by 2025 – which translates to at least 4 million cars a year, more than double the 2018 figure. "This is obviously an important growth opportunity for us for years to come," Daniel Hu says.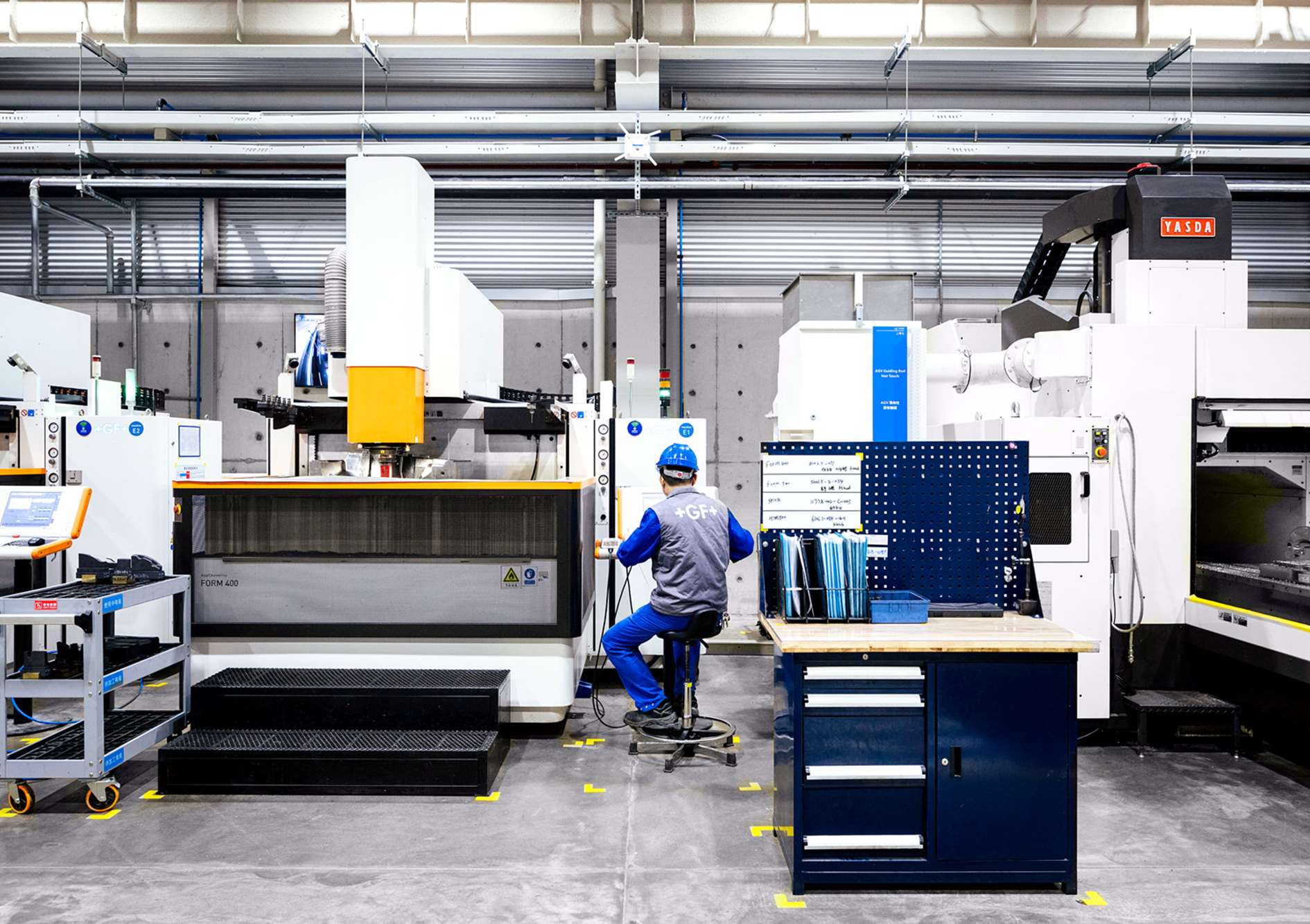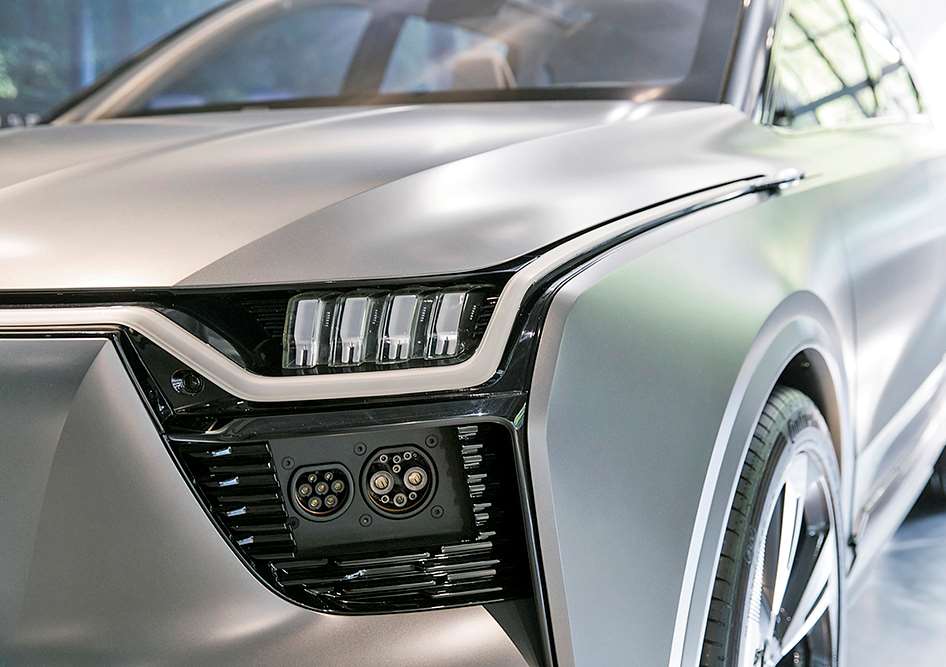 "I really appreciate the support"

Wang Dongchen, Chief Technology Officer at Aiways, is an industry veteran. He used to run the R&D department at FAW, one of China's largest automakers, and joined Aiways in December 2016. In his 27-year career, Wang was responsible for the development of many popular vehicle models in China. Here he shares his views on new electric cars and the collaboration between Aiways and GF Casting Solutions.
What's the challenge of making bodywork for new electric cars?
We have to achieve the balance among multiple factors, such as safety, weight and repair cost. Aluminum die casting is a great solution, but also a very complicated one. Not many suppliers have the capabilities to develop the products we need, in a very short period of time.
How does GF Casting Solutions support you?
What we do is so new that even experienced suppliers need to work extensively with us on R&D. GF was involved in every stage of producing these parts, from design, die making, die trial, to testing and optimization. Together we overcame many difficulties and completed the task on time.
What do you appreciate about the collaboration?
At first I was a little skeptical if a global company like GF could devote much effort into working with a startup company like us. I was surprised by how responsive, efficient, and accommodative GF's teams have been. I really appreciate the support we received in this very tight development cycle.