What was the biggest risk you've ever taken? Did you dabble in speculative trading on the stock market, embark on a completely new career, or fall head over heels in love with someone and move in together? In my case it's a vineyard that I recently acquired, having no prior knowledge of wine growing. But I have a lot of motivation. Will the effort pay off? I won't know for another year and a half ...
We need to have trust – both in our private life and our professional one – in order to take risks and be daring. We at GF want to create a trust-based environment with our Caring culture. We explain why this is important and what the challenges are in our focus topic.
We present you with three concrete examples from Switzerland to Tahiti in our cover story, revealing why trust is the decisive factor for success. I felt Lea's story was very moving. Our hidden hero embarked on a new path in life that took her 11'500 kilometers away from her home in Cambodia.
The Globe team also has some news to share. My colleague Isabel Proske will be taking over project management for the foreseeable future, so I can go on parental leave. I am certain that my pet project is, with her, in the best hands possible, and I look forward to reading the next few issues. After all, unlike wine, an issue of Globe only needs about five months to mature.
We hope you enjoy reading and exploring this issue!
Lena Koehnen
Globe Project Manager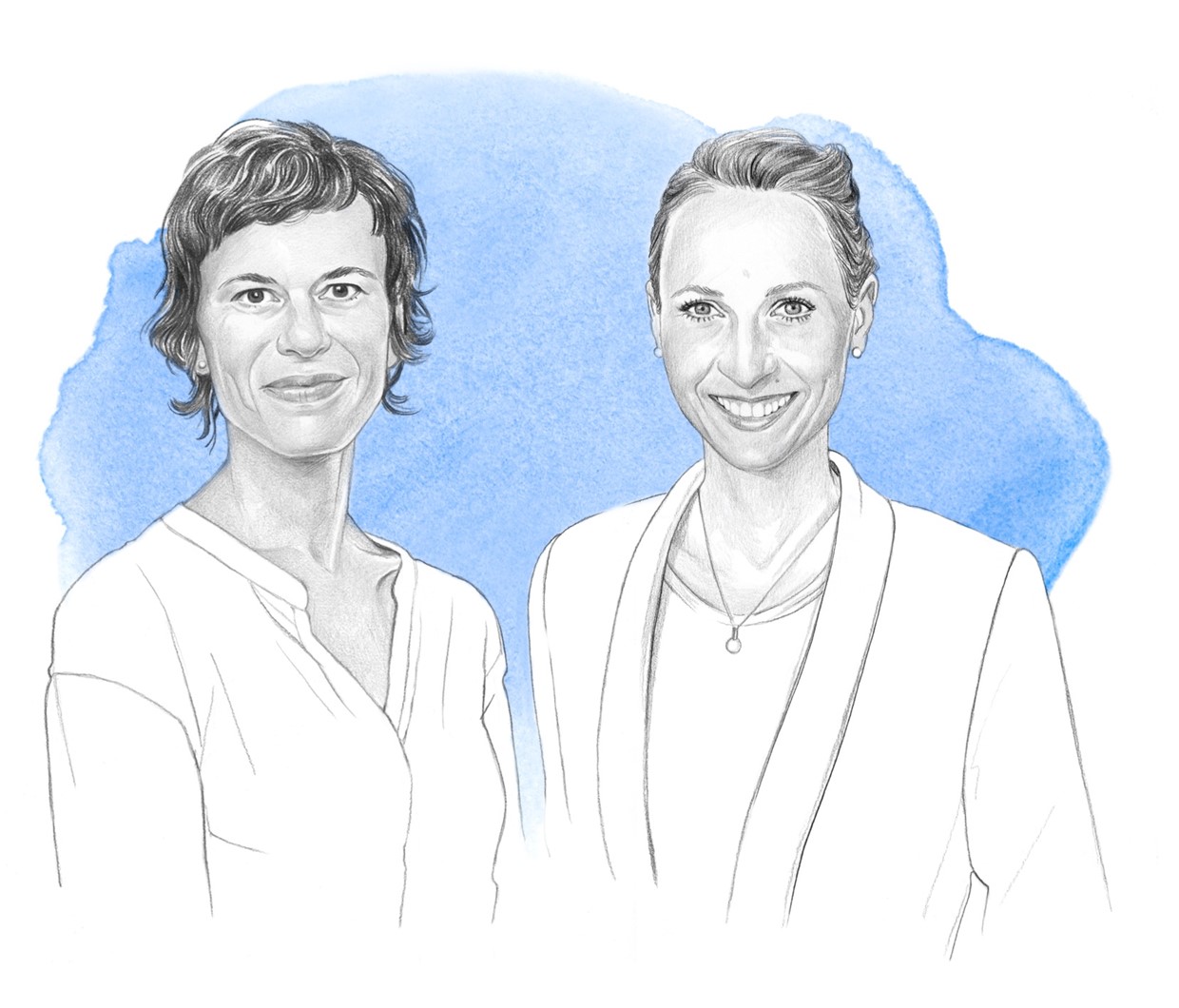 Let us know what you think of the new Globe and what we can do to make it even better: globe@georgfischer.com.
The energy that propels us forward
This is what CEO Andreas Müller has to say about the current spotlight topic "Trust."
Read now
From Chicago to Tokyo – overcoming distances as a team
The first MLTC Tube Cutter from GF Machining Solutions was successfully installed in Japan, despite complexities and a distance of 10'000 kilometers, thanks to teamwork. "A Strong Team" gives us the full scoop.
Read now
A team from GF Piping Systems developed a heat-retardant protective jacket that protects plastic pipes in cruise ships, merchant fleets, or offshore vessels in the event of a fire at sea. "Innovator's Insight" explains how it works.
Read now
Time Machine: 1944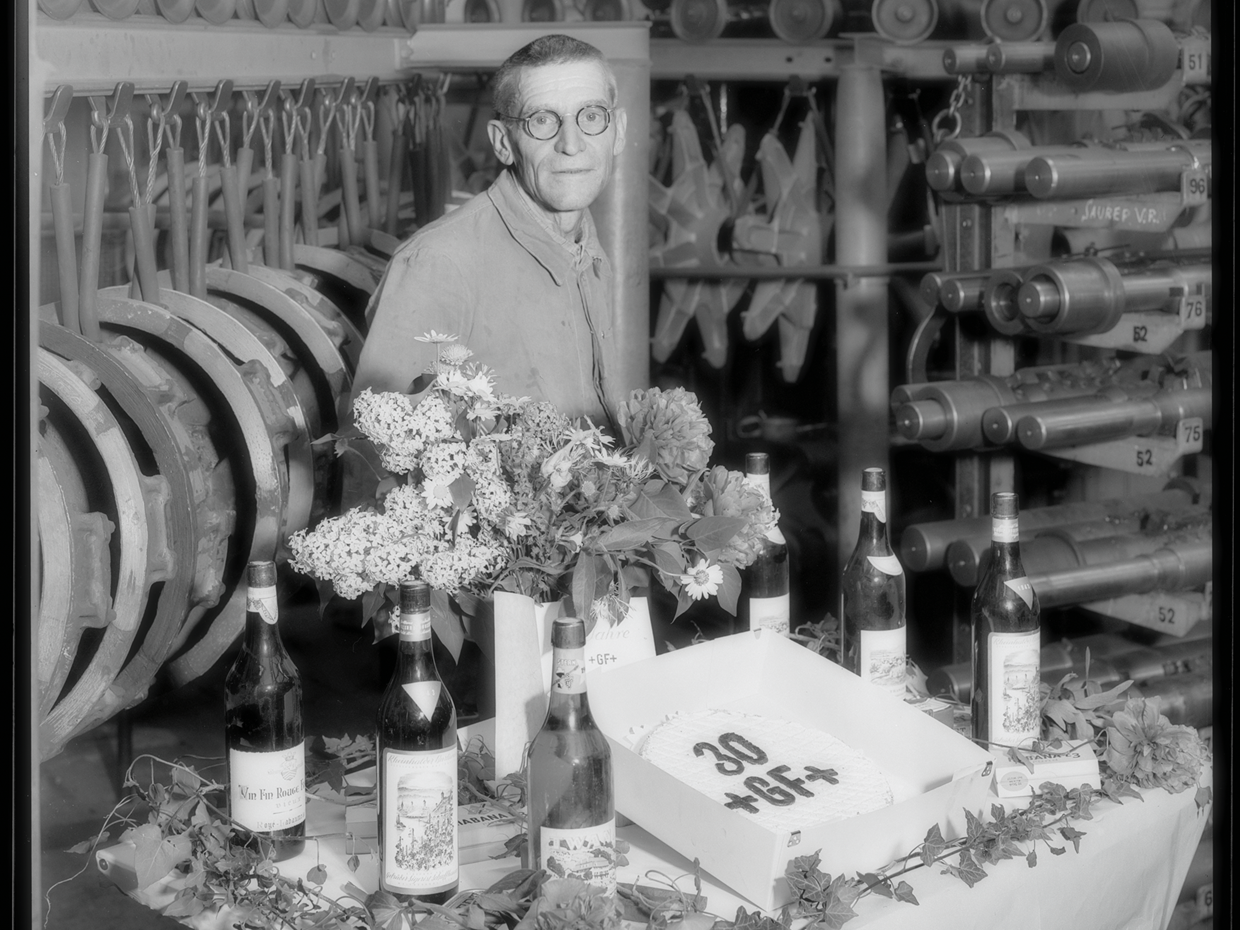 © Eisenbibliothek
Wine and cake for special anniversaries
GF has been thanking long-serving employees since 1920. By 1970, GF had more than 3'000 employees with 25 or more years of service, out of a total workforce of up to 10'000. Plant and office employees were gifted an IWC watch and a little money for anniversaries such as the 25th. At even bigger ones, the workplace would be decorated in a festive manner, as it was the case for Hermann Küng's anniversary. He operated the lathe in a GF plant in Schaffhausen for 38 years, and in 1944 celebrated 30 years at the company. Like all employees celebrating an anniversary, Hermann Küng took part in the annual jubilee celebration – a tradition that exists at GF sites in Switzerland to this day.

Name: Hermann Küng
Anniversary: 30th
Job: Lathe operator
Location: GF Steel Mill Ebnat, Schaffhausen (Switzerland)
A radar to improve sustainability
The sustainability of each new generation of machine from GF Machining Solutions is put to the test. We explain here about the new tool that is helping out.
Read now
Your feedback: More diversity, please!
I like Globe in general, but feel that most people shown are young, beautiful and Swiss, unless there is a specific article about them (even then you might have to be good-looking to be chosen). I feel there could be more diversity portrayed for a global company, rather than every page showing a company made up of young Europeans.

Participant of Globe reader survey 2021
Dear colleagues,

We're glad that you enjoy reading Globe. Some readers had the impression that we select our employees based on external appearances and/or ethnic backgrounds. This gave us food for thought.
Our aim is to offer an interesting mix of topics in each issue. The key selection criterion for a Globe topic is always the story. In each and every issue of Globe, we try to feature topics and employees from all divisions and from as many regions as possible. It's not always an easy task. For example, we want to offer a portrayal of more colleagues from areas with a greater focus on production. So we rely on suggestions from readers in our endeavor to find stories that will interest you.
The next issue of Globe (03/22) will focus on diversity and inclusion. We'd love to hear from you if you yourself have suggestions for topics or an exciting story: globe@georgfischer.com.
Sincerely,
your Globe editorial team
What about you?
Do you have feedback for Globe, or would you like to ask the Globe editorial team a question? Then send an e-mail to globe@georgfischer.com