©Getty Images/Stone/Martin Puddy
I have to admit, it's quite a challenge if I want to be truly sustainable in terms of mobility in my daily life. Living in a small town on the shores of Lake Geneva, where the beauty of the floral arrangements at the local train station is more widely known than the punctuality of the trains, with an employer at the other end of the country, catering to my children and their range of after-school activities, and maintaining contact with my extended family in northern Germany for regular but brief visits, I far too often choose to use the comforts of a diesel car – one that has really grown on me, because a more environmentally compatible car is also a question of investment.
My research on this topic quickly showed me the two sides of the coin. Logic dictates that sustainable mobility helps the environment; however, we do not want to make too many concessions on comfort and driving pleasure. Our Spotlight feature discusses the aspects that are crucial in the development of environmentally friendly and efficient solutions without losing sight of comfort. A renowned futurist shares with us his predictions for the mobility of the future.
We hope you enjoy reading and exploring this issue!
Isabel Proske
Globe Project Manager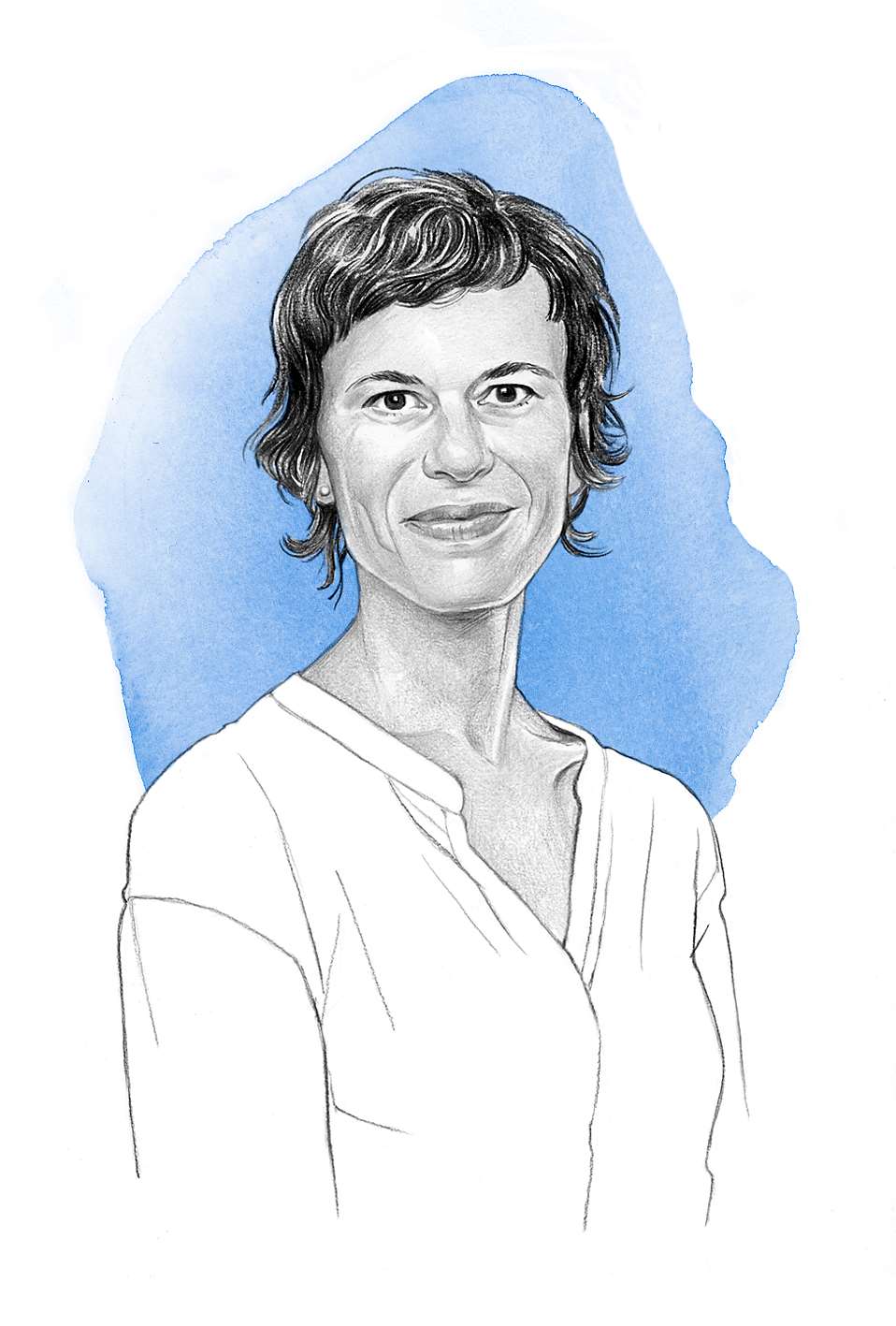 How do you maintain the balancing act in your endeavor to pursue a more sustainable lifestyle when facing the realities of everyday life?
GF is one of the players with the know-how to help shape the sustainable mobility of tomorrow, says CEO Andreas Müller.
Read now
Team spirit is contagious
Three Change Agents in Sweden inspire more team spirit and an open learning culture as part of the Culture Movement. The success surprised everyone and has resulted in a new spirit of togetherness at the site. A Strong Team gives us the full story.
Read now
Innovative global onboarding journey
GForce is the new training and onboarding program for sales and marketing at GF Piping Systems. All employees can use it. It's AI-driven and designed to be both inspiring and fun. Elisa Nardis, who helped develop GForce, presents the program in Innovator's Insight.
Read now
Time Machine: 1915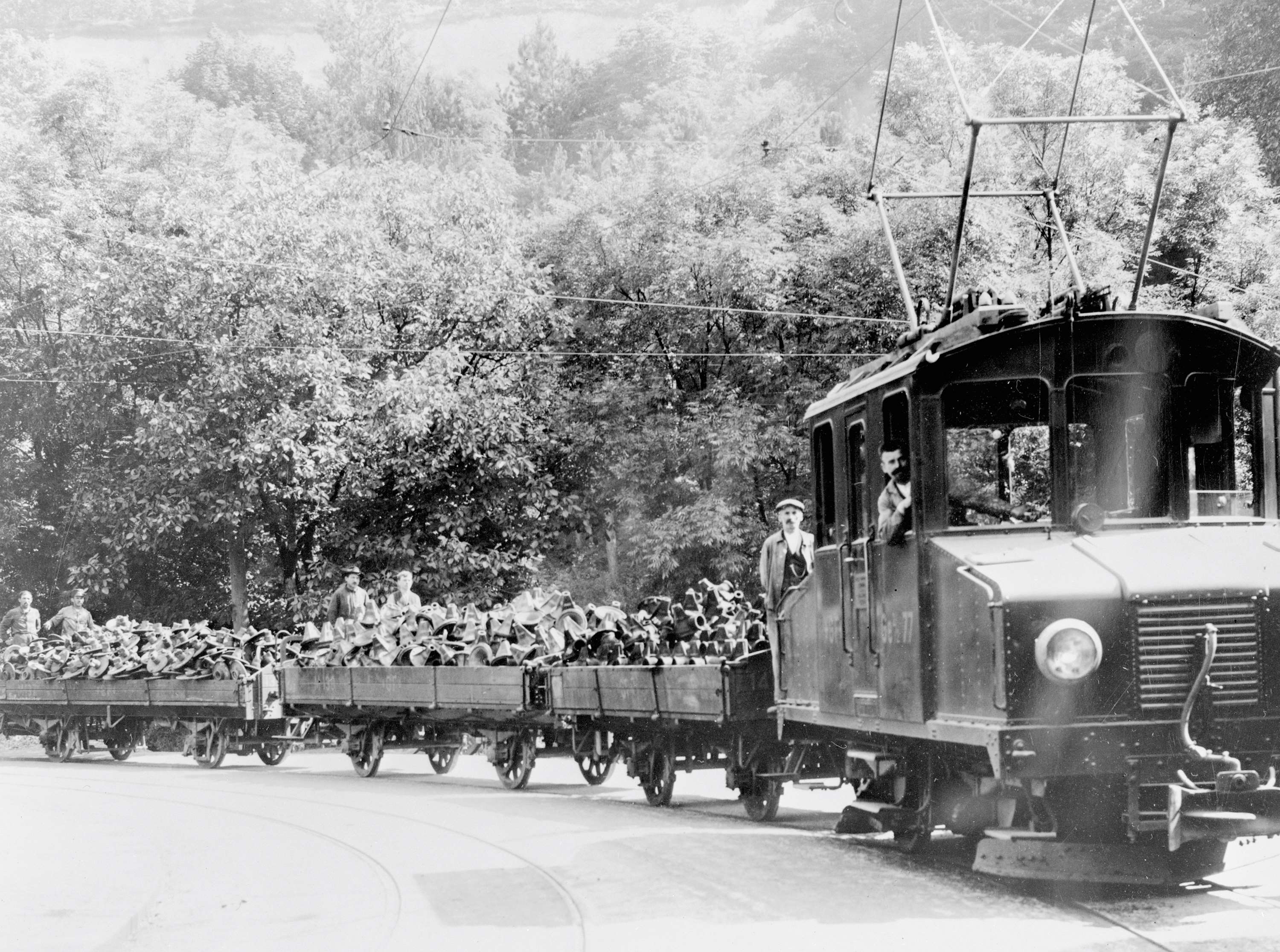 © Eisenbibliothek
GF railway for the city
When in 1910 horse-drawn wagons transporting materials to GF were causing increasing congestion in local streets, GF lobbied for and financed an extension to the narrow-gauge tracks of the Schaffhausen streetcar line to the GF plants. In 1911, tracks were laid to the industrial area on the Ebnat, and then in 1913 to nearby Mühlental. The route was shared. The plant railway brought materials to GF, and the town's streetcar brought GF employees to work. This photo from 1915 shows a plant-operated train in Mühlental built using GF components.
Schaffhausen's plant-operated railway was in use until: 1993
Annual number of railcars loaded at the plant: 4'000
Number of plant-operated locomotives: 7
Location: Schaffhausen (Switzerland)
GF Piping Systems has had customized solutions traveling the seven seas for quite some time. Four facts about our global marine business.
Read now
I've been wondering about something for a long time. Why don't you dedicate an entire issue of Globe to a specific country where GF is active? In that manner, the entire Globe family could learn a great deal about other cultures.
Respondent to the Globe reader survey
Winter 2022
Thank you for your inspiring request. We are a large, international GF family, which is why we try to compile a balanced blend of topics in each issue of Globe, with a featured focus that has strategic relevance for as much of GF as possible, enabling divisions from different regions to have a voice. We focus on regional topics in, for example, the sections On Site and A Strong Team. Setting a focus topic purely geographically might be a possibility, for example in the sense of a learning journey, if all divisions can also play their own important role in it. By the way, we are planning to let the employees choose the topics for the #03/2023 issue of Globe. We are happy to add your proposal to the list of topics.
Your Globe editorial team
And how about you?
Do you have any feedback for Globe, or would you like to ask the Globe editorial team a question? Then send an e-mail to: globe@georgfischer.com