© Shutterstock
The Perfect Blend
Bengaluru is India's third-largest city, with a population of 11 million. Deepak MP, logistics manager at GF Machining Solutions, lives in the city. Here he introduces us to his hometown, which is not only lively and loud, but above all diverse.

Bengaluru is also known as the "Silicon Valley of India." And rightly so. Our city, also called Bangalore, is the center of the IT and aerospace industries. Bengaluru is located in southwest India and is the capital of the state of Karnataka. Our city is very progressive, and the economy is growing fast even though growth has slowed somewhat in 2020 because of the coronavirus pandemic.
Over the last two decades, the population has more than doubled. The outdated roads cannot cope with the masses of people and gridlocks are a daily occurrence. With 12 million inhabitants, Bengaluru is now the third largest city in India and its population density is three times higher than that of Beijing (China).

Although I grew up over 100 kilometers away from Bengaluru, the city feels like my home. I have lived here for more than 20 years. I'm still fascinated by how many different cultures and people blend together in Bengaluru. People don't just come from across India to find a job here, but from all over the world – more than two million people work in the IT industry alone. The weather is mostly pleasant, but temperatures can reach up to 37°C in the summer months. But even then, you can always find a shady spot somewhere, like in one of the many parks. These parks also give Bengaluru its reputation as the "Garden City." Bengaluru is also known for its nightlife. Countless clubs and bars mean that Bengaluru has the highest density of drinking establishments in Asia.

The COVID-19 pandemic has changed life in Bengaluru. In March 2020, we had a nationwide lockdown that lasted three weeks into April. After that there were further regional lockdowns in Bengaluru. By and large, the population has adhered to the measures prescribed by the government: keep your distance, observe hygiene regulations and wear a mask. I myself have been paying more attention to hygiene than ever before. Most of the city's bars and restaurants have now reopened, but the distance rules and hygiene regulations continue to apply. Overall, it has become a little emptier in the city. But we are not letting it get us down.

Deepak MP arbeitet seit 2012 bei GF. Er war sechs Jahre lang Service-Manager für GF Machining Solutions in Bengaluru, bevor er am selben Standort eine neue Rolle übernahm. Als Logistik-Manager überwacht er den Transport, die Verteilung und die Lagerung von Ersatzteilen.
Morning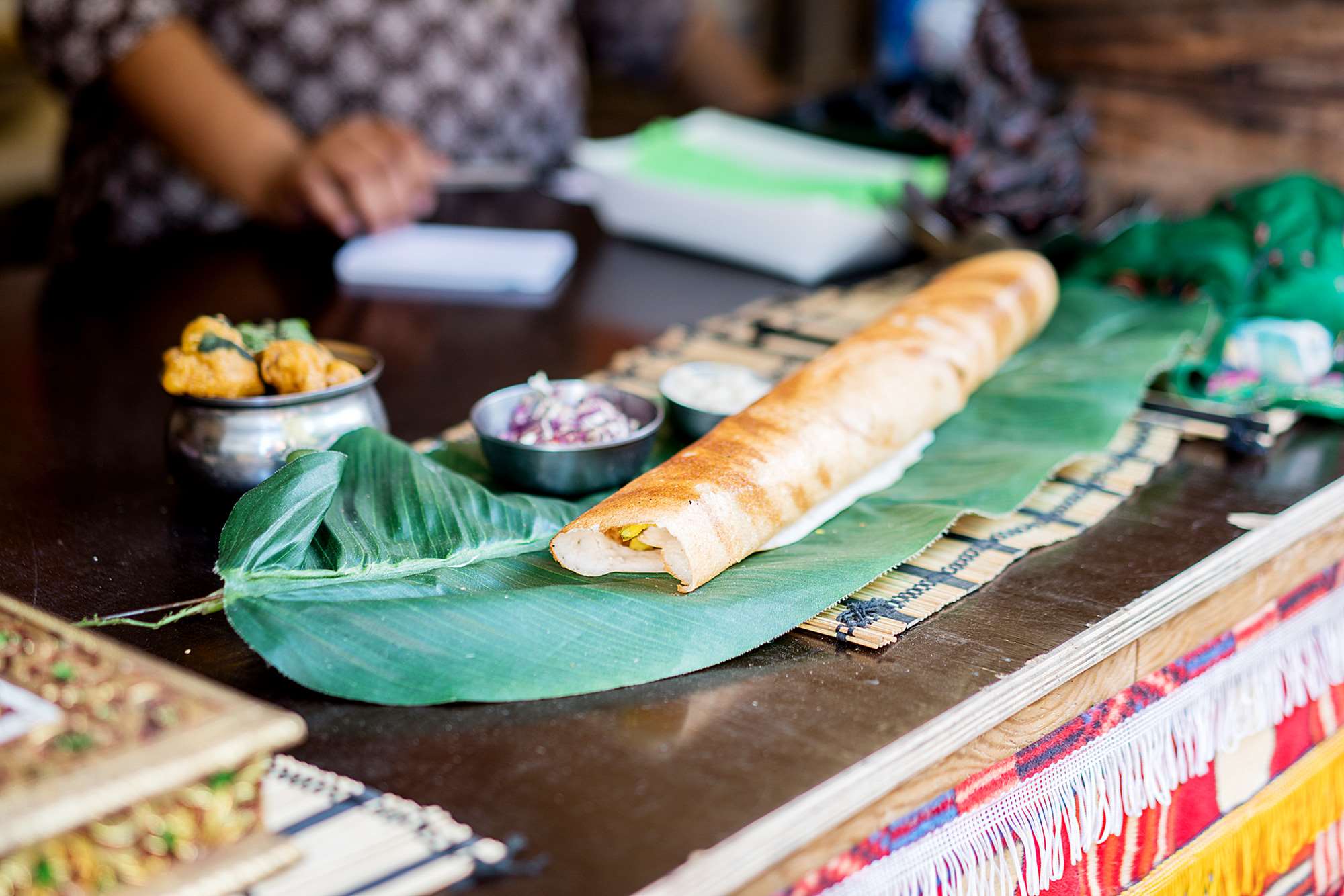 © Getty Images
A spot of breakfast
An authentic Bengaluru breakfast with all the regional dishes is a must. I recommend trying dosas, which are similar to pancakes, and round, flat cakes called idli. The Mavalli Tiffin Rooms, one of the most famous and oldest restaurants in Bengaluru, does an excellent breakfast. It first opened in 1924. After a substantial meal, visitors should go for a walk through the Lalbagh Botanical Garden, which was constructed in the 17th century and houses a wide variety of tropical plants.
Midday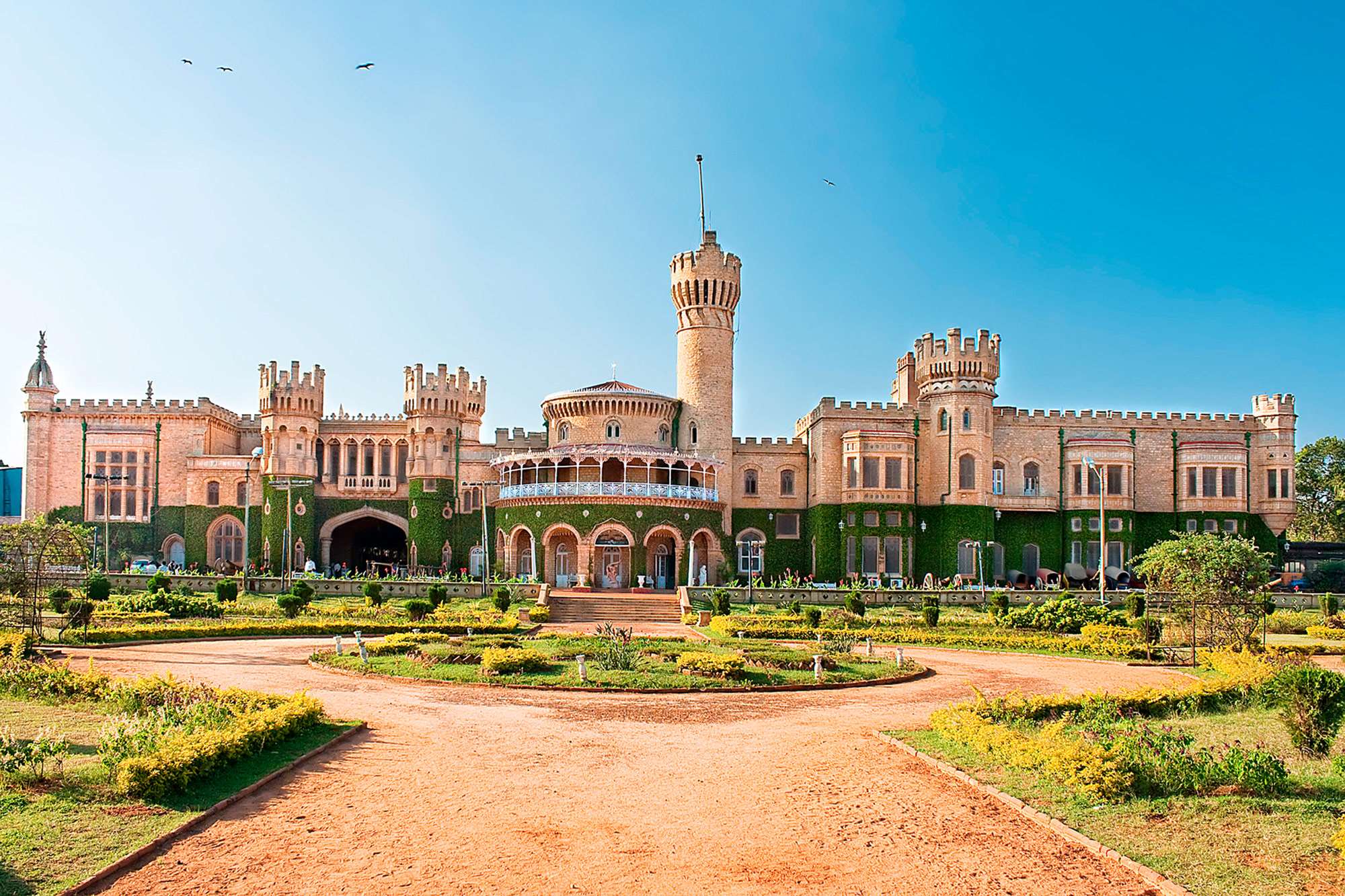 © Alarmy
Cultural treasures
At around midday, I suggest paying a visit to the Bangalore Palace. The architecture of the palace is based on Windsor Castle in England. Inside, visitors can marvel at the wood carvings, floral motifs, and relief paintings on the ceiling. The furniture, including items in a neo-classical or Victorian style, completes the unique interior. The Bangalore Palace is an absolute must-see!
Evening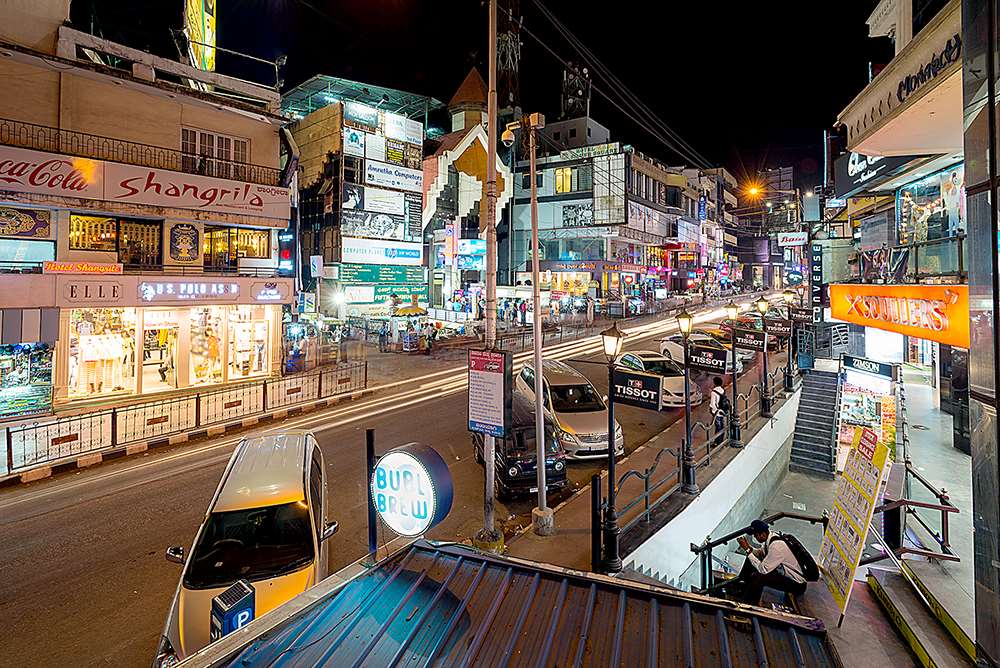 © Alarmy
Stroll along the promenade
Ambling along the Mahatma Gandhi Road, or MG Road for short, is a simply delightful experience. This is where young meets old and tourists meet locals – and you can strike up a conversation with anyone. MG Road is also the perfect spot for some shopping – there are small boutiques, major labels, and traditional market stalls. And if your stomach starts rumbling, there are numerous restaurants to choose from, as well as lots of street food kitchens serving delicious and authentic Biryani – a hearty rice dish. I like to end the evening with a great view of Bengaluru from the Kaze Bar & Kitchen.