© Tiago Coelho
Old But Gold
Since childhood, Daniel Marchet, Sales Assistant at GF Machining Solutions in Southern Brazil, has been passionate about vintage cars. He restores them, took a Volkswagen Kombi on a road trip to Patagonia, and his fondness for machines fits perfectly with his profession.
Traveling by road in the Brazil of the 1980s and '90s was wild, particularly in the heart of the country. It was common in those days to see cars packed with six or seven people, and sometimes as many as ten if there were children in the family. They would sit in the trunk with the tailgate open; safety belts were a mere decoration. That is how 38 year-old Daniel Marchet remembers his childhood trips.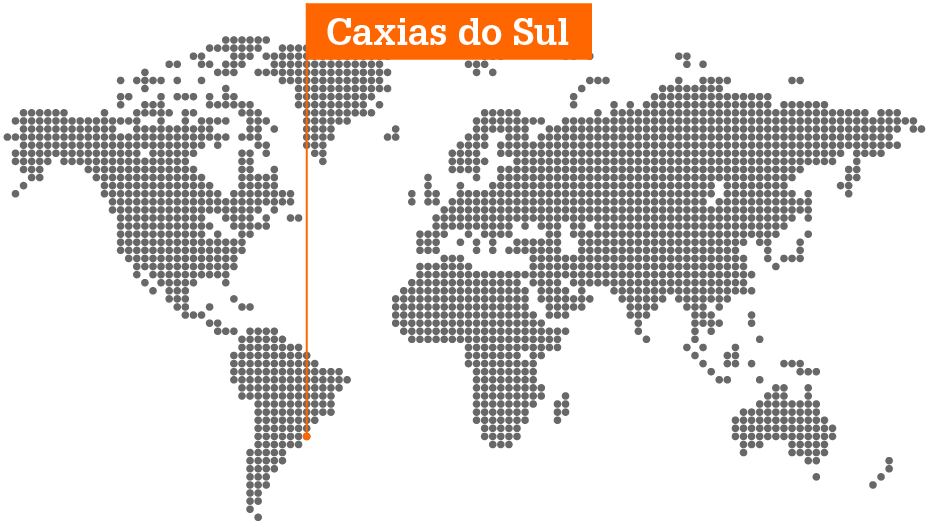 "In particular, the visits to my grandfather's farm in Nova Milano were an adventure," Daniel recalls. His grandfather used to pick up the family in Caxias do Sul. This city has 500'000 inhabitants and is about 110 kilometers away from Porto Alegre, which is the capital of Brazil's southernmost state: Rio Grande do Sul. His grandfather would bring them to the small town of Nova Milano in the district of Farroupilha, where he operated a farm on the weekends. He would fill up the Marajó – a Brazilian version of the Opel Kadett Caravan produced by General Motors – with seven or eight family members at a time – adults in the front, and at least two kids in the trunk.
But it was not just this 1980s Marajó that sparked Daniel's passion for fixing and remodeling vintage cars. "I was born in Ijuí, an inland city in Rio Grande do Sul that is located about 395 kilometers from Porto Alegre and highly dependent on agriculture. There was a lot of advertising for tractors and combine harvesters on television. My mother jokes that my first words were 'farm machinery,'" he says. His grandfather also took care of his own tractors on the small property. Daniel often watched him as a child and that is how he fell in love with the gears that moved them.
As a teenager, when he was not yet old enough to drive, he pursued his passion through bicycles. He and his friends would customize, build, and repair their own bikes. "We'd paint them and do the maintenance work at home," he recalls. But he already had his eye on engines. Daniel worked from the age of 15 to buy his first car: a Volkswagen Beetle, which is called a Fusca in Brazil. With the Beetle, his love of cars and engines grew even stronger. "Soon I met other Beetle fans, and together we founded the local Beetle club, the Caxias Fusca Clube. In the neighborhood where I lived with my parents in Caxias do Sul, everyone, friends and neighbors, owned a Beetle. We always repaired the cars ourselves, because it was difficult to find spare parts and auto mechanics. I spent hours rooting around scrap yards looking for parts," Daniel says.

Today, Daniel has a 1984 Ford F-100 pick-up and a VW Bus, known in Brazil as a VW Kombi, which is ten years older and currently his favorite vehicle. After years of experience, Daniel is now capable of manufacturing his own parts for the cars when he is unable to find anything suitable in Brazil or abroad. For years, his father's garage was the meeting place for Daniel and his friends. But after he got married and moved out, their favorite spot became a common workshop in Caxias do Sul, 8 kilometers from his home.

Along with his friends, who are also passionate about vintage cars, Daniel can often be found at this workshop. With an area of about 380 square meters, the spot has room for up to eight cars and a big variety of spare parts. Over time, Daniel and his friends installed a hydraulic elevator, a paint booth, and a soldering machine. "It is a very professional place now. One of my friends from the club who works there full-time named it South Custom Garage," he says. In addition to cars and other equipment, the garage is filled up with spare parts for old cars, such as gas pumps and wheel rims.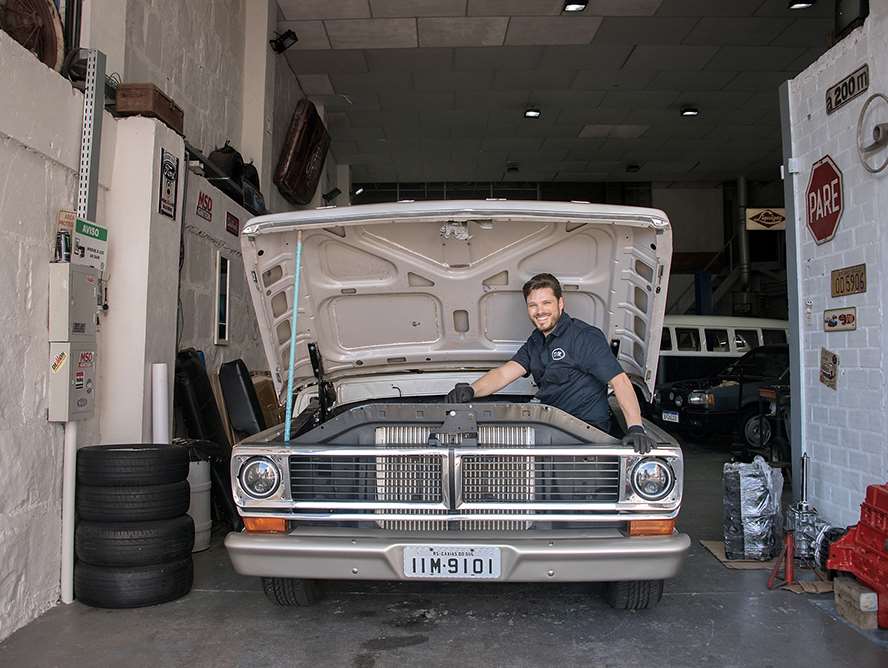 © Tiago Coelho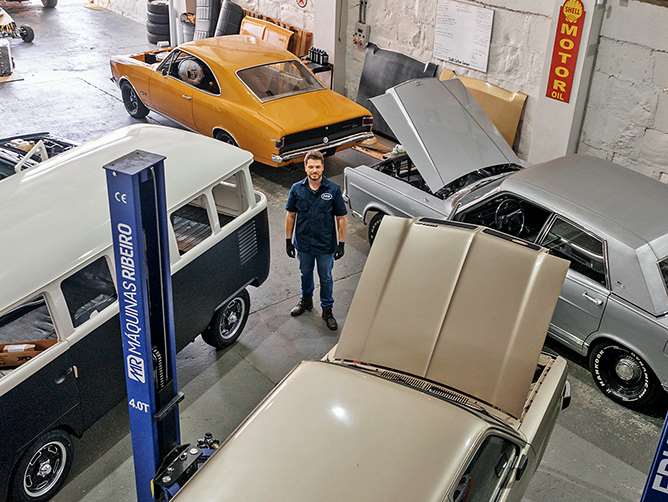 © Tiago Coelho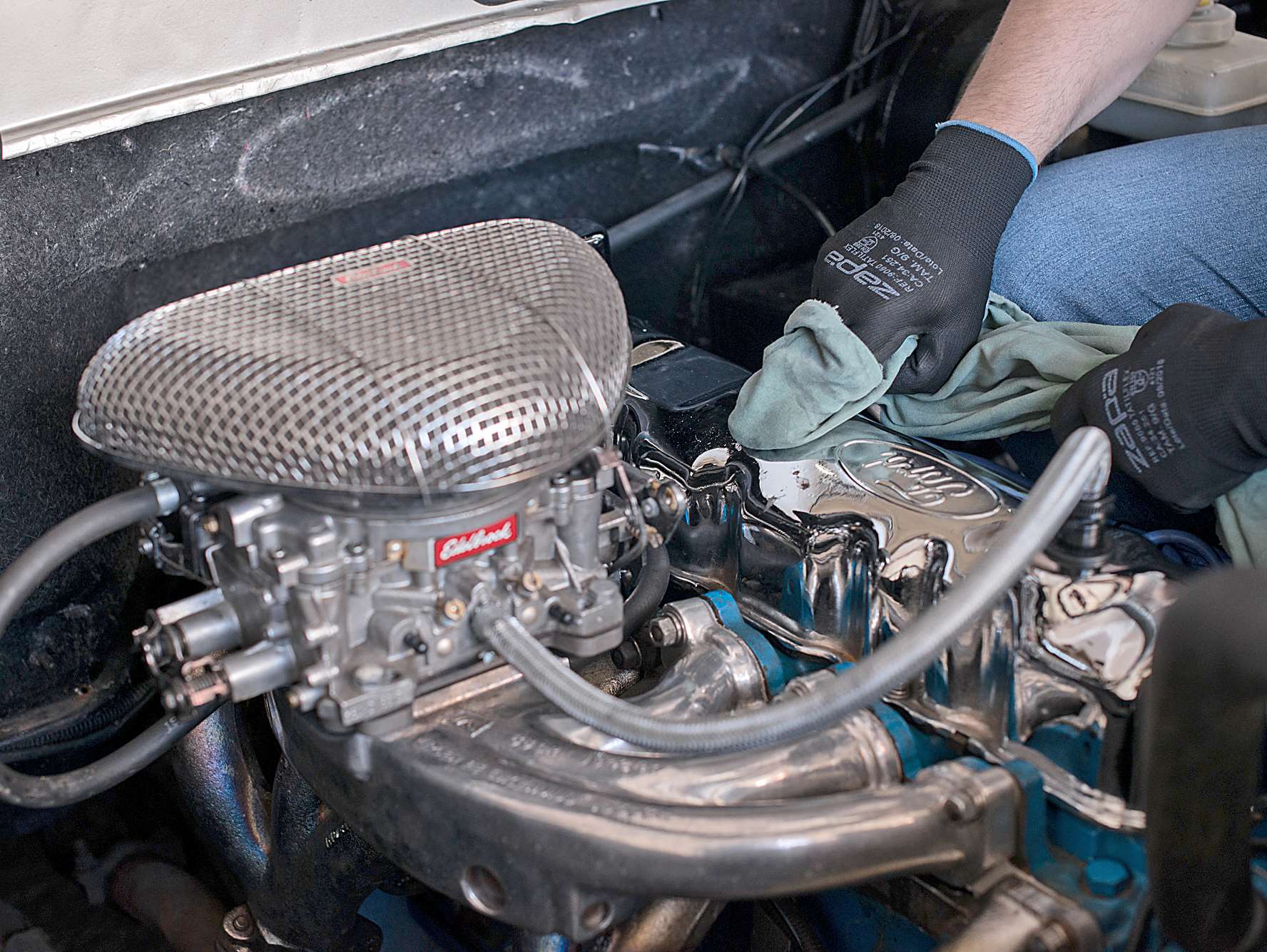 © Tiago Coelho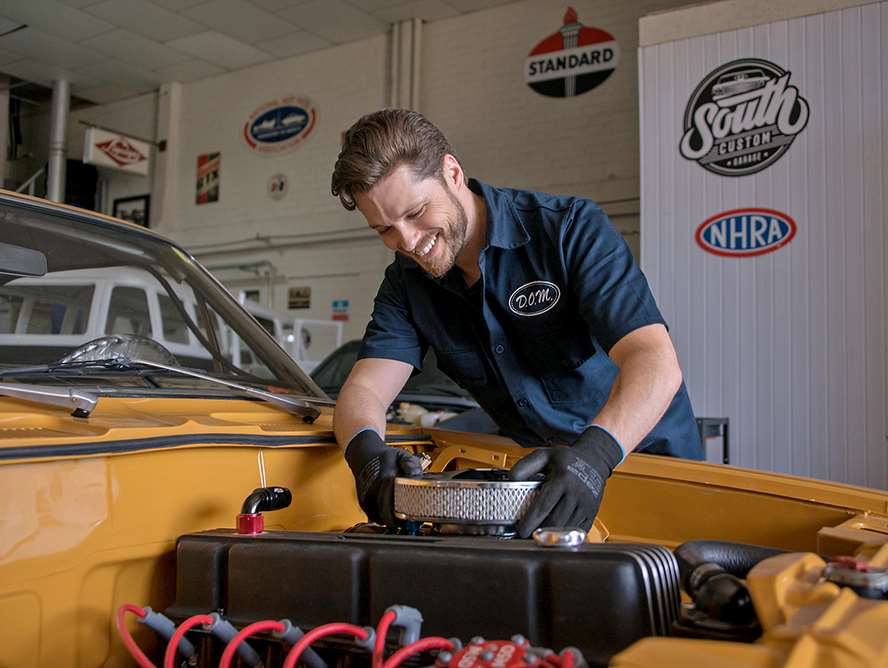 © Tiago Coelho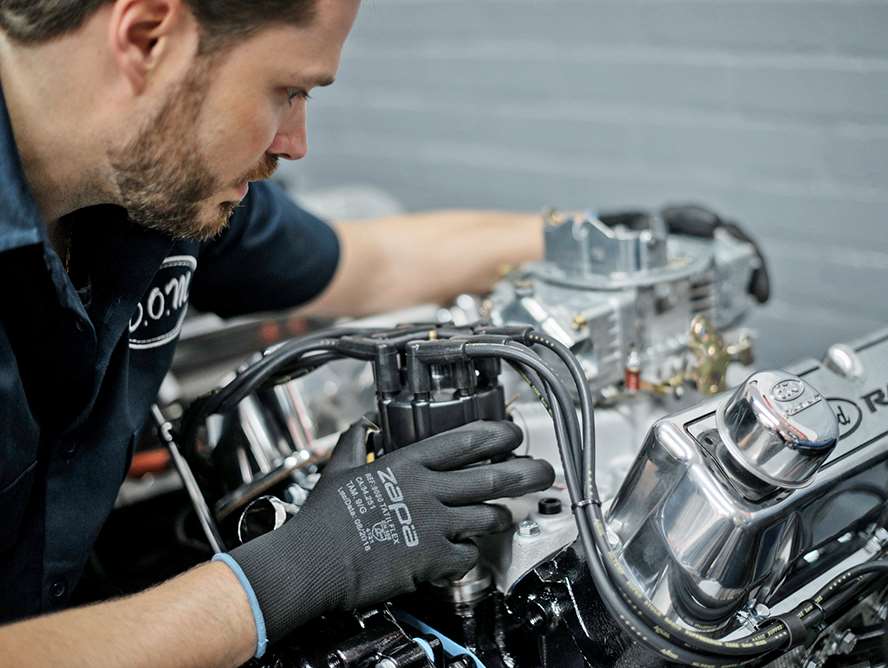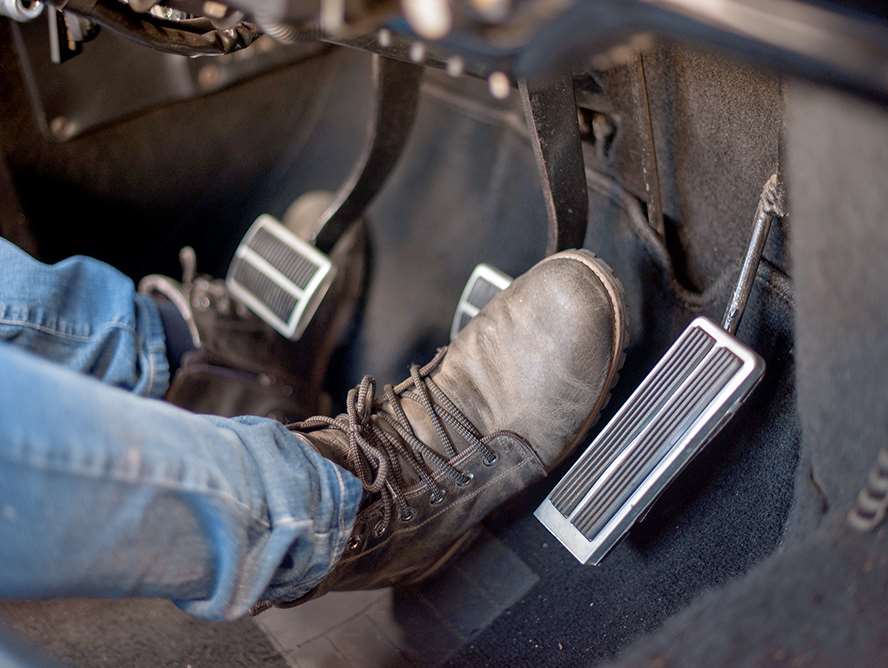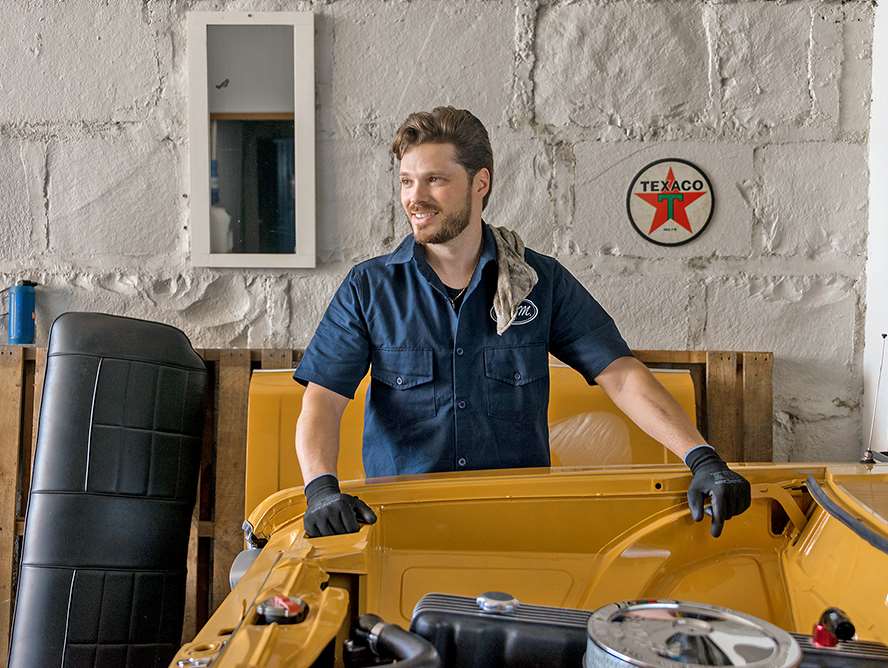 © Tiago Coelho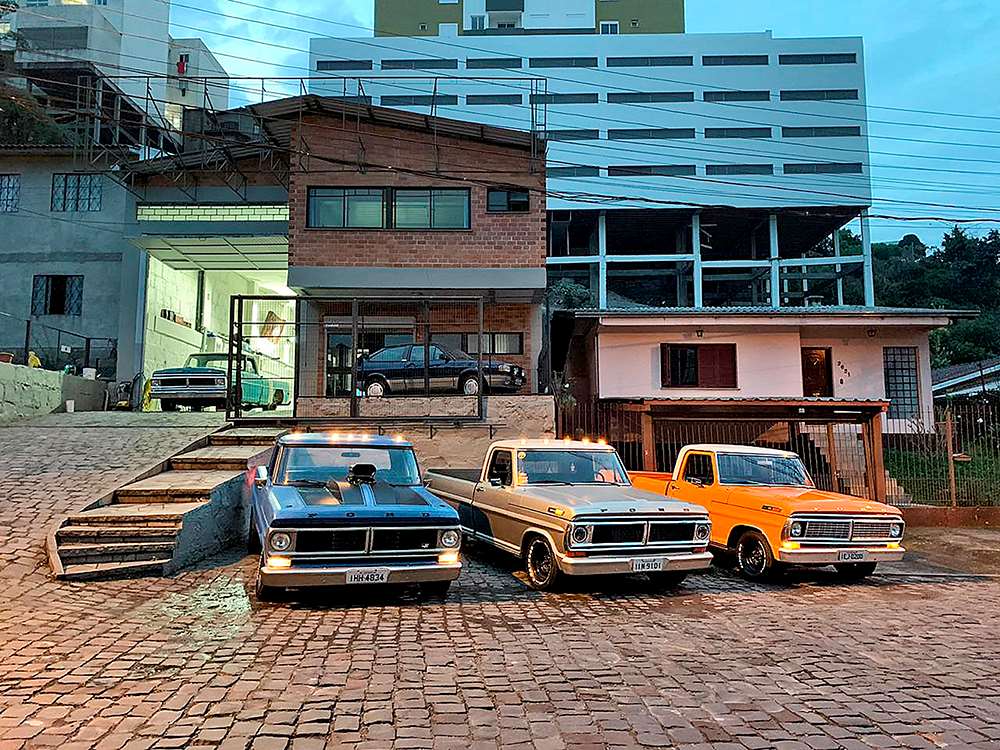 © Tiago Coelho
During the week, it is run as a professional business, but on the weekends Daniel and his friends use it to work on new ideas and projects. There is always a lot of talk and chatter before the work begins. "We share our thoughts about new or ongoing restoration projects. Every one of us contributes and then we start," says Daniel. "What I like about the garage the most is the collaboration between friends." There are usually about five of them working in the garage at the same time, out of a circle of friends that numbers ten people. "Even if we are working in parallel on projects," says Daniel, "everyone is ready to help out if someone else needs it. We offer each other tips or joke around – we're especially good at that." Building on their shared passion, the mission of Daniel and his companions is clear: "We improve the cars but conserve the original at the same time – it's all about the essence of the vehicle." Because of the COVID-19 pandemic, especially during lockdown, the situation changed for a while in 2020. The friends didn't go to work in the garage until the end of June 2020, and since then have been wearing masks when they work together.
Great adventures on wheels

Even though Daniel still likes his Beetle a lot, his great love now is his Volkswagen Kombi. His greatest adventure with it was in 2010. Daniel and his friends from the Beetle club decided to set out on a road trip to Patagonia. They called the expedition "Fuscaustral." Patagonia is a territory that lies between Argentina and Chile in the most southerly region of South America – and nearly 1'600 kilometers from Caxias do Sul. "We spent a whole year planning the trip and all the necessary logistics."
The Volkswagen Kombi was not in perfect shape, but Daniel only discovered that during the trip. "As soon as we crossed the Brazil-Argentina border, a tire blew out. But that was OK, because I had brought six tires with me." Some 960 kilometers further on, there was a new challenge. The Kombi was not used to Argentina's pure gasoline – in Brazil, it is sold mixed with 27% ethanol – and it refused to start. Daniel had to readjust the engine on the road. A further 1'930 kilometers brought another setback. "The starter engine got messed up and we couldn't find parts or any other way of fixing it," he laments. So, during the whole of the rest of the journey, the friends had to push the Volkswagen Kombi every time they needed to start it up. Back home, over 9'600 kilometers and 23 days later, Daniel did not want to abandon his travel companion. Quite the opposite. "I had to rebuild the engine, so I decided to restore it all. I started with the floor and then resolved to remodel the entire vehicle," he says. The group's last adventure was pre-pandemic – in January 2020. Their destination was the Atacama Desert in Chile and they called this trip "Fuscatacama." This time, the Kombi stayed at home. Daniel took to the road with his F-100.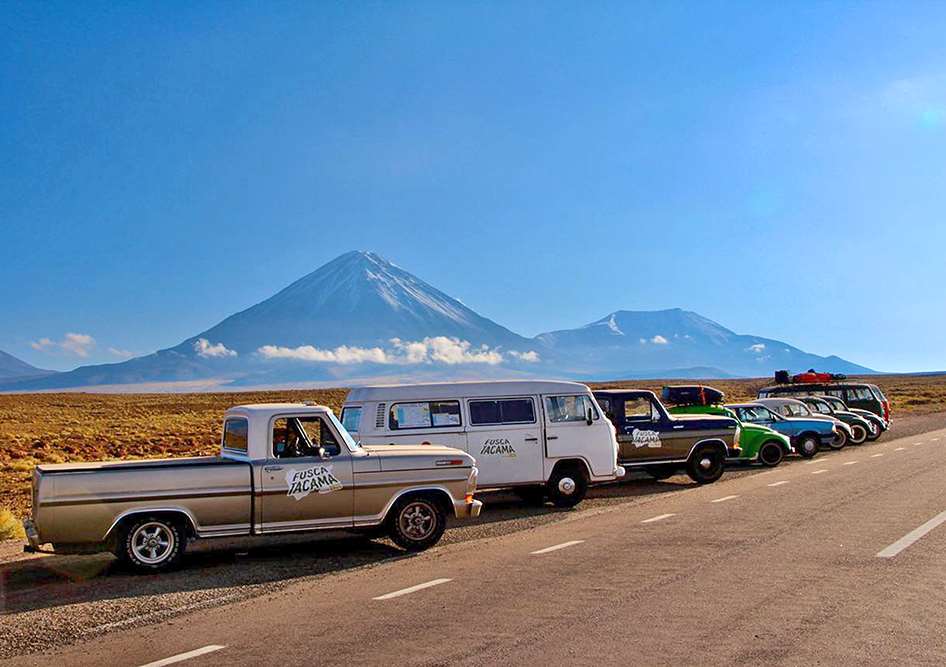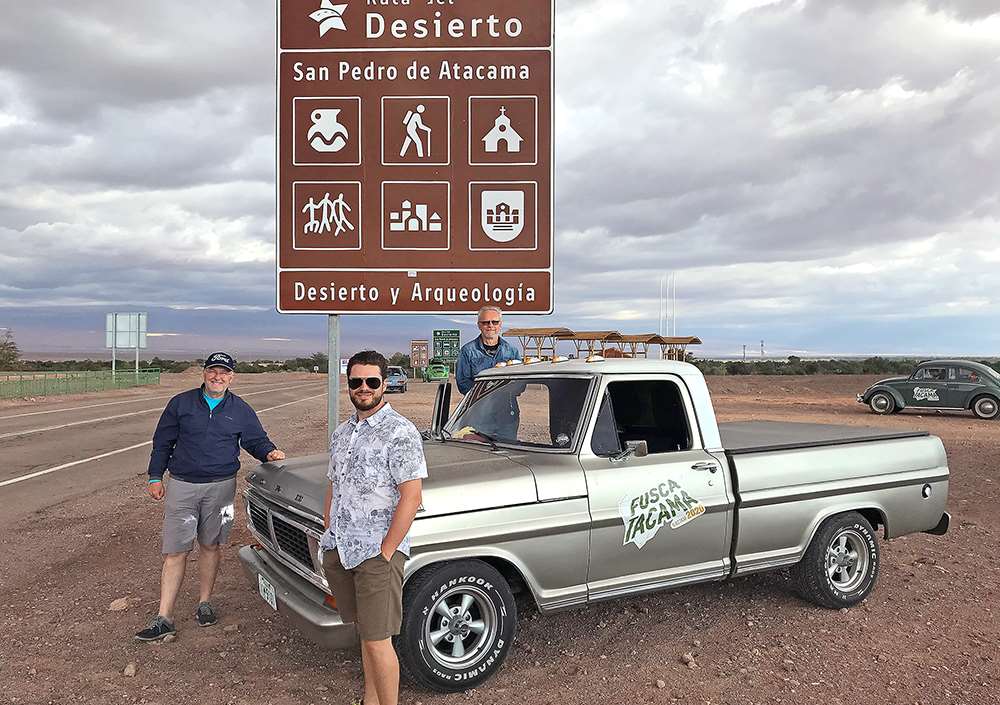 Full speed into the future

In his job, Daniel is every bit as persistent as he is with his cars. He worked for 12 years at GF Machining Solutions in Caxias do Sul in technical support for the division's machinery. "Unlike the São Paulo unit, where every department had a specialist, here in the south I worked in all of them, I was a multi-skilled technician." Then Daniel's career veered toward the commercial area. Today, he is a Sales Assistant at GF Machining Solutions in Southern Brazil and is now, in addition to his full-time job, taking a law degree in his spare time.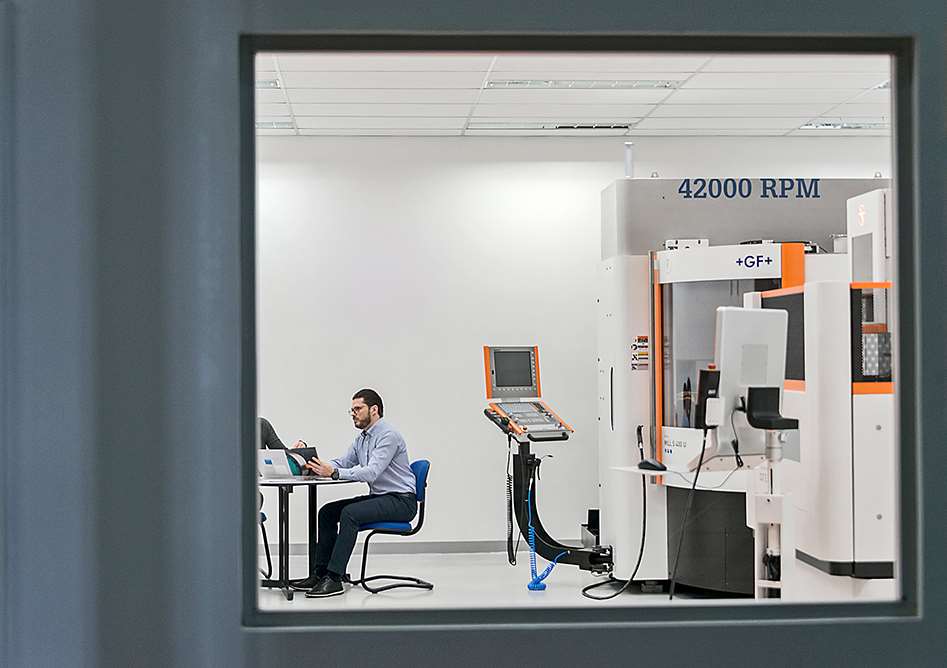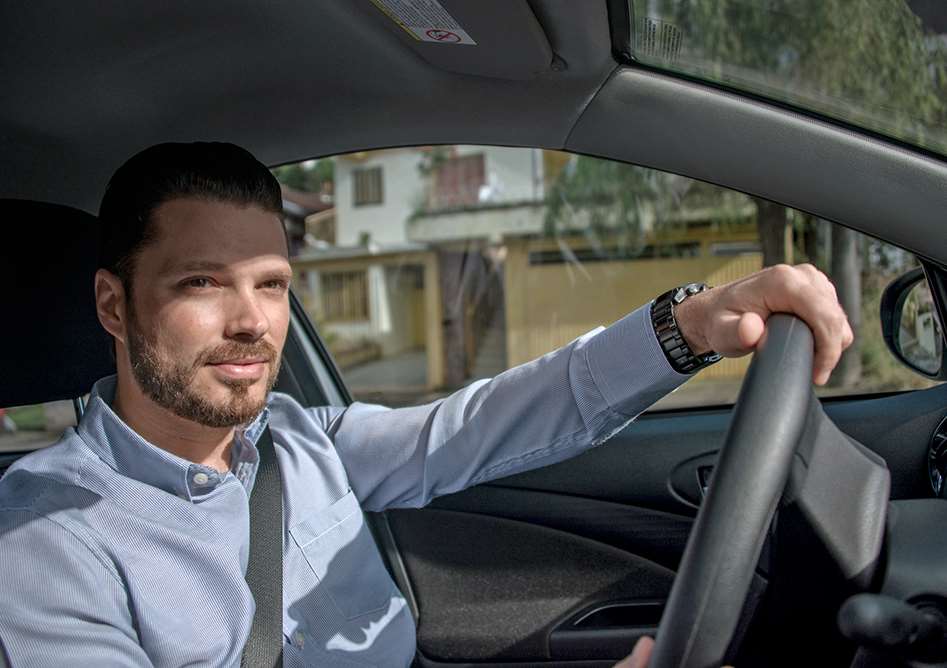 Even with his work at GF and his degree course, Daniel still finds the time to indulge his passion for maintaining and remodeling vintage cars with his group of friends. The coronavirus pandemic put their weekend gatherings on hold for a while. In the first two months of 2020, his friend's workshop was closed to visitors – though the owner continued to work behind closed doors. The period of working from home ended for Daniel in June 2020. "I started to leave the house and pluck up courage, so I began coming to the workshop on Saturdays to work on my cars. We no longer had the barbecues or the group gatherings, but the joint work continued," he says, reminiscing about former times spent there having fun with friends and enjoying a chimarrão – a typical hot beverage from Rio Grande do Sul, but now an unthinkable pleasure as it involves sharing the same drink. "But when times are tough, friendship is what counts and we're enjoying our time together," Daniel affirms.